About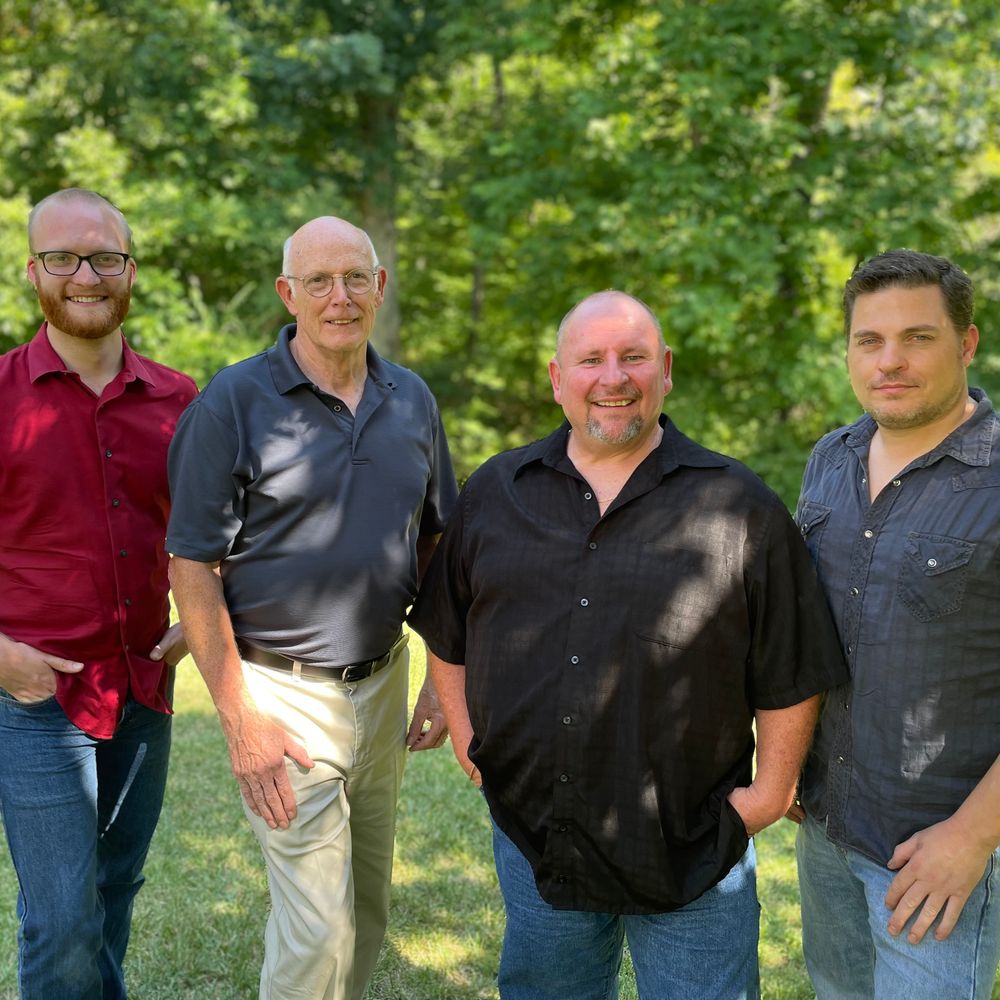 Borrowed Tyme Band
That Indiana Sound...
The Borrowed Tyme Band was originally formed in 2015 and ran for approximately 3 years, culminating in a great self titled studio album released on the Bonfire Records label. The band took a break in 2018, but has reformed and are ready to hit the scene again!
The band is comprised of bluegrass veteran Roger Brown in his iconic spot on mandolin and vocals. Brad Jessmer rounds up the banjo section and expertly placed harmony vocals. Devon Johnson holds down the rhythm section and spot-on vocals on guitar. On bass, Jerry Caudill keeps everything rolling.
Members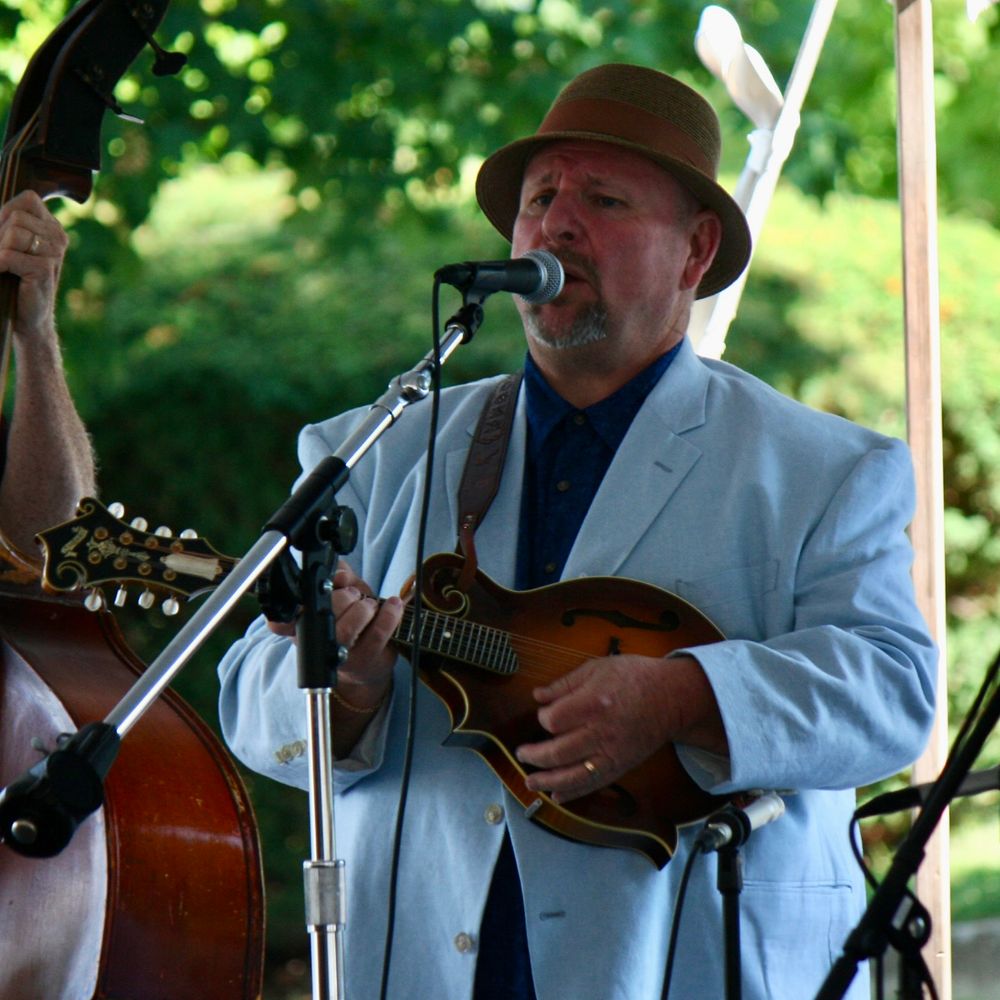 Roger Brown
Mandolin Maniac and vocalist extraordinaire
Roger Brown is no stranger to the best Bluegrass has to offer. He's spent a lifetime breathing life into the genre. Starting his career playing as a young kid, he grew up in a bluegrass household, playing with his father. He's toured the United States and Canada several times, representing some of the best traditional bluegrass played. He's been a SPBGMA nominated artist, SPBGMA award winning, and is a member of the Jennings County Bluegrass Hall of Fame. Roger resides in North Vernon Indiana.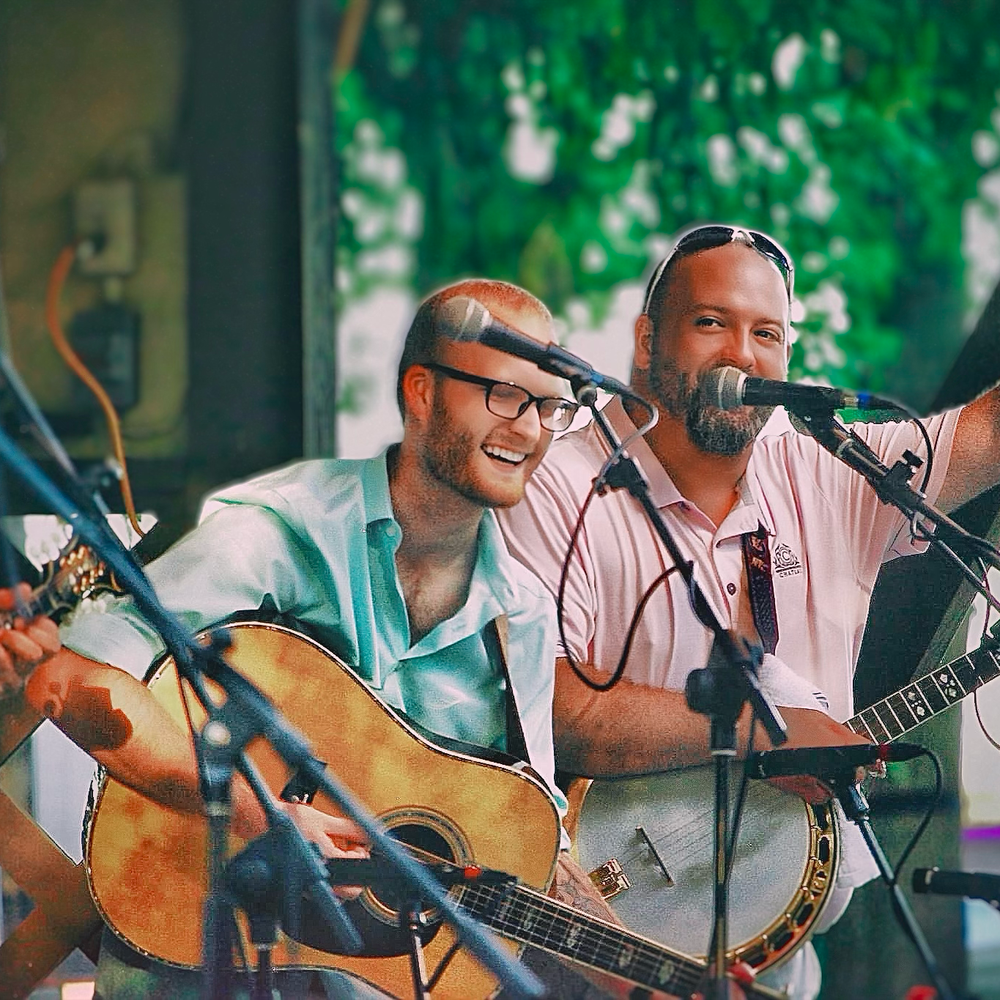 Devon Johnson
Rhythm Guitarist, Vocalist, and 'odd feller'
We come to Devon Johnson. This odd fellow started his bluegrass career much later in life with many years in Marching Field Percussion, not picking up a guitar until he was 18 years old. Since that time, he has spent time as a member of folk and Americana group Stonelick Combine, had his own band local to Cincinnati with Devon Johnson and the Midnight Travelers, and recorded with artists Rick Hayes of the Gibson Brothers, Clay Hess, and fiddle player Tim Crouch with country music star Alan Jackson.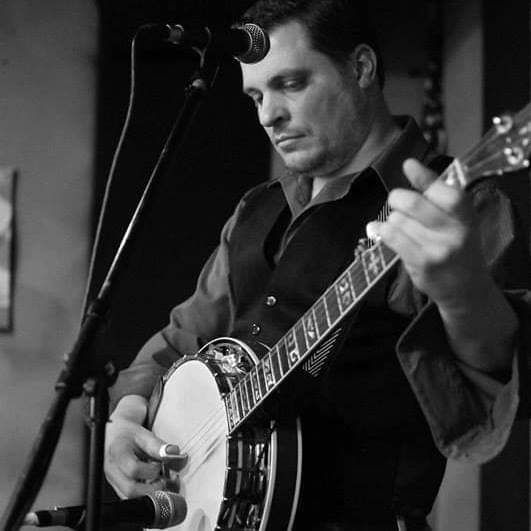 Brad Jessmer
Banjo
Brad is the newest addition to Borrowed Tyme, but he's not new to great traditional Bluegrass. He started his banjo career as a kid, taking inspiration from some of the most talented banjo players in the genres history. The result is a sound unique to Brad, and a wonderfully complementary style for the Borrowed Tyme Band.
Brad is a retired Air Force Officer, who has played all over the United States.

He currently resides in Dayton, Ohio, and is a business owner.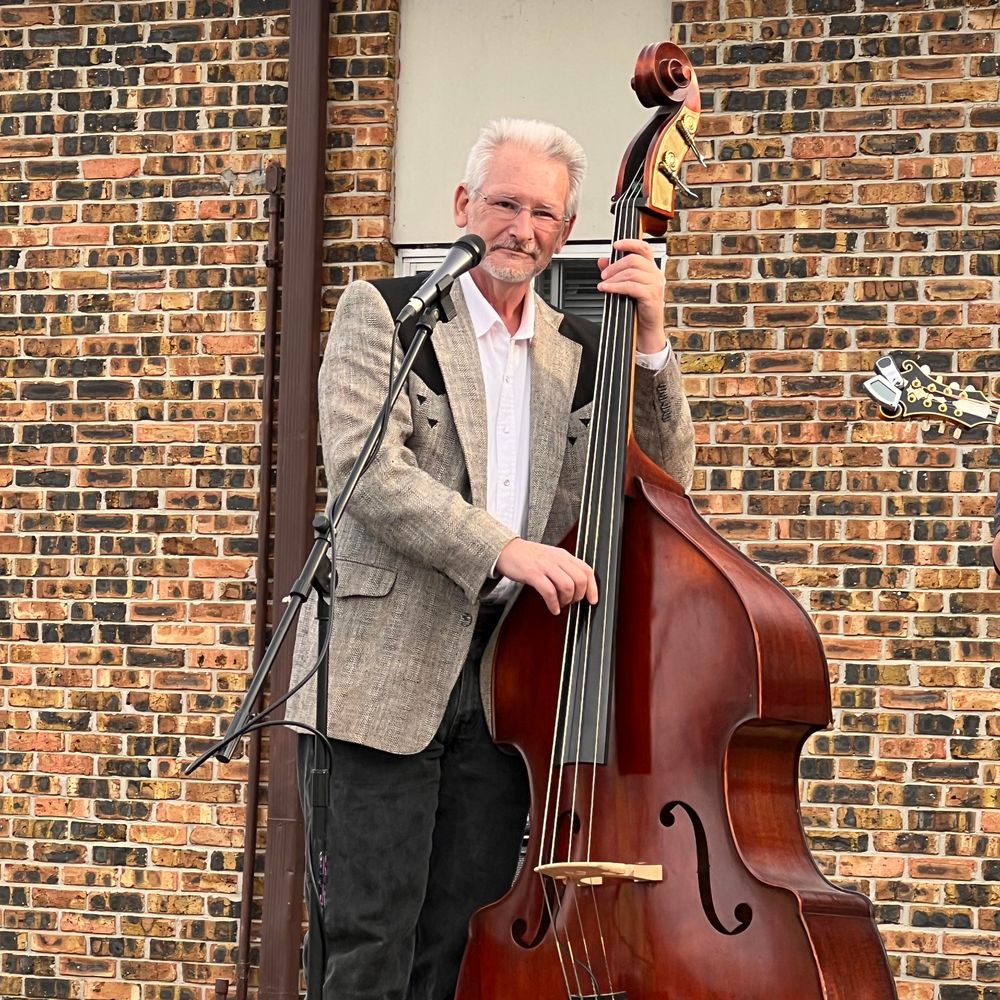 Chip
Bass Player of the Century...
Chip is the type of guy who refuses to take himself too seriously, and if he ever did no one would be able to tell the difference.
Starting on guitar when he was eight, Chip grew wanting to become Porter Wagoner's replacement, but transitioned to playing bass in 1986 out of necessity: The Trademarks, a band he and his best friend Dave Taylor started, already had a guitarist who could pick circles around him and they couldn't find a bass player. "I didn't want to be Speck Rhodes", he said, "But in the end they had to give me something to play. I was the only one who knew all the words to the stuff we were doing."
Since that time, Chip has toured extensively with The Trademarks and another group he and Dave created, Old City Trio. He has also been a member of Here and Gone (where he first met Roger), Lee Station, The Bunkum Valley Boys, Grassroots Conspiracy, Hudson Hornet, The Swing Rays, New Acoustic Society, New Trad Ramblers and many others before joining Roger Brown and Borrowed Tyme. He's also seen duty on a limited basis with The Wildwood Girls, David Davis and The Warrior River Boys and Special Consensus while lending his talent as a session player on numerous recordings ranging in style from Country to Rockabilly.
"With the solid core of musicians Roger's put together here, the talent to take this wherever they want to go is palpable. Why the heck he asked a grumpy old man like me to play bass in a band with this much potential is a question for the ages, but I'm excited to be picking with him again nonetheless."
Chip calls Martinsville home along with his wife Nancy, their spoiled rotten Pitbull Kora and Nancy's cat Binx; who is secretly in charge of all decisions both foreign and domestic.
Just ask her.
Store
Keep your drink chilly, or cozy with this Borrowed Tyme Band branded Tumbler!
Read more…
A Borrowed Tyme Band t-shirt is the perfect thing to wear to our shows. It supports the band, and you look great wearing it!
Read more…
The Borrowed Tyme Bands very own self titled Album through Bonfire Records!
Read more…